Trip Registration
Realtime trip registration
Easy, reliable and accurate. The trip registration makes it possible to keep track of where your vehicles have been. All trips driven are registered fully automatically. Whether you want a trip registration for your own vehicle or for the vehicles you manage, ProDongle takes the trip registration completely out of your hands.
Request a quote
Automatic Reports
As soon as the trackers start registering, you have access to reports with the trips, stopovers, working hours, distances & mobility allowance, running hours of the engine, ... No more endless administration or annoying discussions with employees or customers.
All information is kept for 3 years. So you can always go back in time.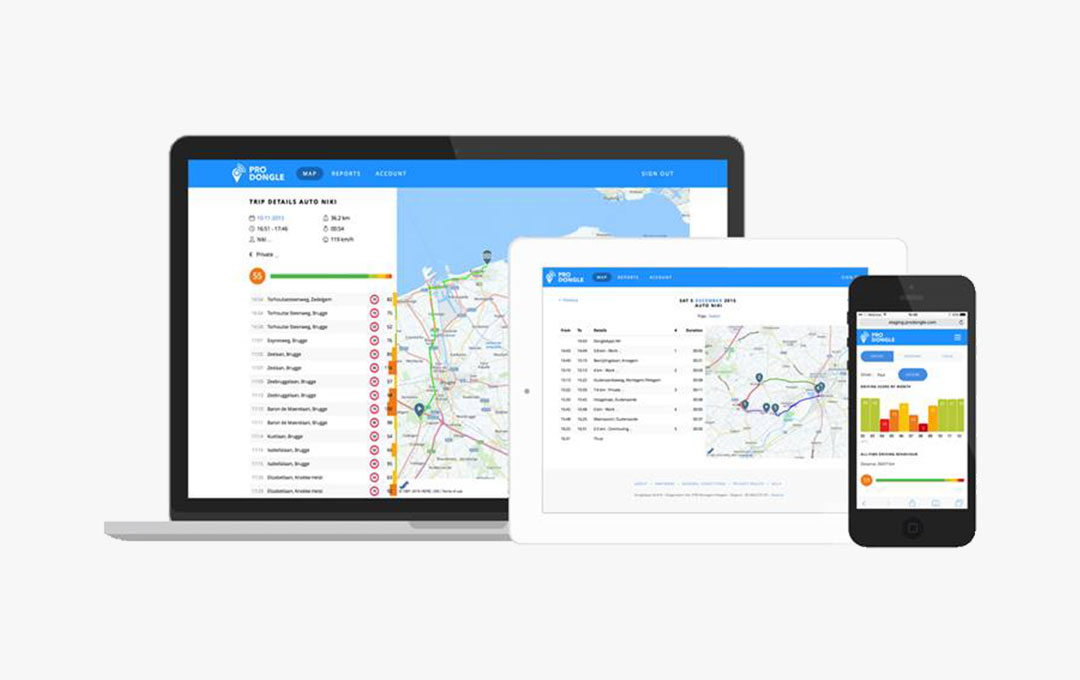 Many additional modules
Our comprehensive solutions enable the organisation and automation of all aspects of modern personnel & fleet management.
Specific applications have been developed for a number of industries. In our testimonials satisfied customers give inspiration on how we have helped them.
Free demo